Book Review(s): Three by J.M. Coetzee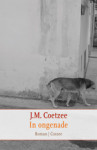 Disgrace
A terrific novel, compelling read, Coetzee at the top of his form. Interesting note: The first and last sentence of each chapter, when typed out in a separate document, read like a long narrative poem. They make sense! This, along … with each chapter's brevity and focus, contributes to the novel's feeling of wholeness and the reader's compulsion to keep reading.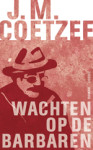 Waiting for the Barbarians
Coetzee injects narrative distance in this first-person, present-tense account by having the protagonist examine his own thought patterns as events unfold. The unnamed protagonist puts himself in opposition to the Empire's army, falling from his position as outpost magistrate to becoming a prisoner of his own state, then an outcast. By novel's end he has risen again to a position of responsibility, but is now burdened with the awareness that all humans are capable of harrowing violence and inhumanity against themselves or others. This novel's relative preponderance of narrative exposition over scene is balanced by its brevity and eloquence.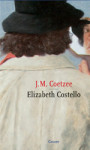 Elizabeth Costello

Not a novel, but "a lesson in eight parts." Coetzee breaks every rule of realism: names gaps in scenes, discusses how they affect the reader, gives writing tips, presents characters giving lengthy lectures on vegetarianism, philosophy, the humanities, Hellenism, and Western cultural dominance. The rare scenes are like lifeboats on a sea of disquisition. Few physical details of characters, almost none of their daily lives, few concrete nouns. A disaster! Only Coetzee's skill and intelligence as a narrative companion kept me going.

Back to posts.

Posted on: March 6, 2014